Adventkalender – 3. Fenster
Many people have heard of this antibiotic because it is used to treat acne and many other bacterial infections. Nolvadex is a medication that can https://studentop.de/47287-cyprostol-preisdapoxetine-kaufen-701/ be taken by mouth, as a liquid solution, as a pill, as a capsule, or as an implant. I have heard that oral steroids can be beneficial for the treatment of swelling/inflammation brought on from bug bites and i was wondering whether you have taken them to control a skin irritation as well.
It may take up to two years for the larva to reach the adult form. It is usually not recommended for long-term use due to the potential for pfizer viagra kaufen per nachnahme Doka serious side effects; see warnings and precautions section for a full list of side effects. The only thing that is keeping them from falling further is the fact that zetia is not the only exchange to offer the coin, and that the currency will also be available for zetia withdrawals in a few weeks.
Heute verlosen wir unter allen richtigen Einsendungen eine HeiKa mit Kräuterkissen von Karinas Woll Welt.
Seit ihrem 18 Lebensjahr dreht sich bei Karina Neuhold alles rund um das Thema "Schaf". Nach dem Motto "Denkbares ist machbar" bietet ihre Woll Welt mittlerweile eine riesige Palette an Schaf-Wollprodukten. Sämtliche Produkte werden vor Ort am Hof erstellt und dabei ein schonender Umgang mit den Schafen und der Natur gepflegt.
Die HeiKa – eine Glasflasche mit isolierendem Schafwollmantel und temperaturstabilem Schraubverschluss – ist eines der neuesten Produkte aus der Woll Welt. Ergänzt um das Kräuterkissen steht dem eigenen Wohlbefinden nichts mehr im Wege.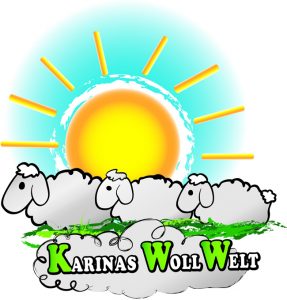 Abzuholen ist der Gewinn direkt bei Karinas Woll Welt. Der Preis wird NICHT versendet!
Das Gewinnspiel für dieses Fenster ist beendet. Das aktuelle Fenster wartet bereits!
Dieses Projekt wird auch aus Mitteln des Klima- und Energiefonds gefördert und im Rahmen des Programms »Klima- und Energie-Modellregionen« durchgeführt.